Company
The New Technelec SA uses Walloon companies , outsourcing for the manufacture of its components. It boasts some solid references : Base , Belgacom, Biac , Caterpillar, Electrabel, Fabricom , MET Mobistar , the Royal Palace, Proximus , SNCB , etc. .
His equipment team relay towers mobile , lighting masts, cooling towers, water towers , electrical sub- stations , locks dams, airport Zaventem, …
It has recently been installed on six high voltage pylons of the highest in Europe (187 meters) near Antwerp, and the building of the Division of Technology and Scientific Research of the European Community.
Abroad, the New Technelec SA equipped with lift towers Arcs . The program should continue …
The company opens to export markets such as Spain, France , Holland, … via a network of distributors .
This diversification has completely changed the situation , the structure of turnover relegated to the status of secondary activity the import and distribution licensed exclusively industrial electrical equipment previously the core business.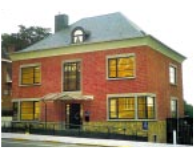 how to buy Plavix Combivent online technelecLa New Technelec gave itself the means of its expansion and those allowing it to meet the expectations of its customers by acquiring a building it renovated and furnished . Offices, workshops, storage areas, demonstration station … are studied functionally and efficiently.
NEW TECHNELEC SA
Avenue Paul Pastur, 416
6032 MONT-SUR-MARCHIENNE
Tél : 071/32.66.71 – Fax : 071/31.31.97
E-mail : page contact